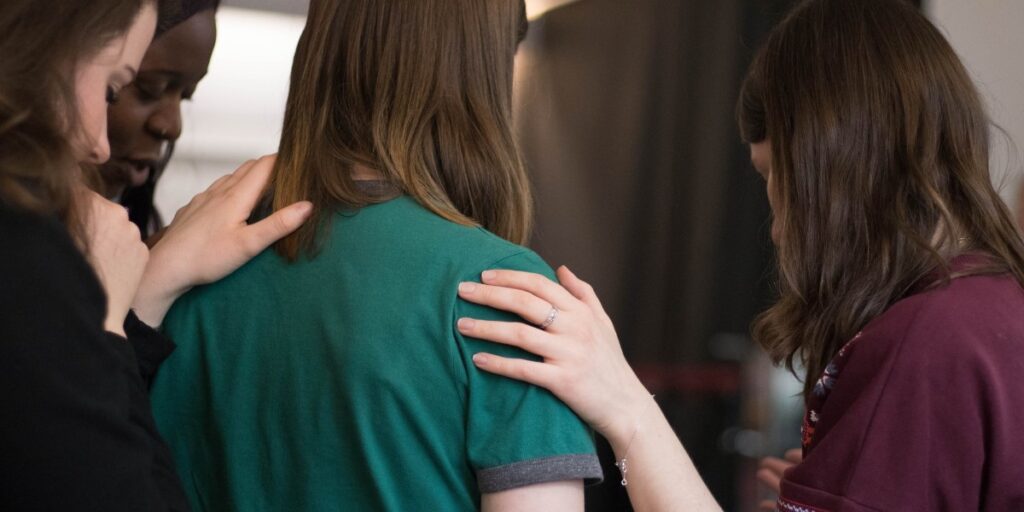 My teenage daughter just started driving. One of the joys of parenting has been teaching her, but letting her go on her own has been more difficult than I imagined. When she is driving, I am not able to protect her. I worry about her getting into an accident. I have to trust that she is in God's hands. Did you know that Jesus prayed to His Father to keep you close? Today we look at a prayer to protect you.
"I am no longer in the world; and yet they themselves are in the world, and I come to You. Holy Father, keep them in Your name, the name which You have given Me, that they may be one even as We are."
Keep Them Close
Jesus' prayer in John 17 is the greatest in all of the Bible. Jesus pours out His heart and asks His Father to keep His disciples when He is gone. They will be in a dark world full of wickedness and against everything they believe. Jesus knows without His Father's protection, His disciples will not survive. As a disciple of Jesus Christ, you are more than protected from the attacks of the enemy, you are held close to God, and He keeps you. That means He gives you everything you need to thrive while here on earth.
In chapter 14 of John, Jesus promised a helper in the Holy Spirit. He will be with the disciples when Jesus is gone. We saw His arrival in Acts 2, and He has been empowering the church ever since. When Jesus asks His Father to keep His disciples, He is asking the Spirit to fill them with His power, love, and peace. You don't need to fear because Jesus has overcome evil, and those following Him are equipped with the tools to battle every thought.
A Prayer to Protect You
The final request Jesus has in this passage is that the church be unified. He says, "That they may be one even as We are." Jesus desires that the church be unified. That unity is only possible through the Holy Spirit. If there isn't unity in a church, it is because someone is quenching the Spirit and inserting their own will. When a church prays for unity, it needs to ask the Spirit to bring it and for the people to be receptive. When that happens, revival breaks out.
Please Subscribe to Our YouTube Channel