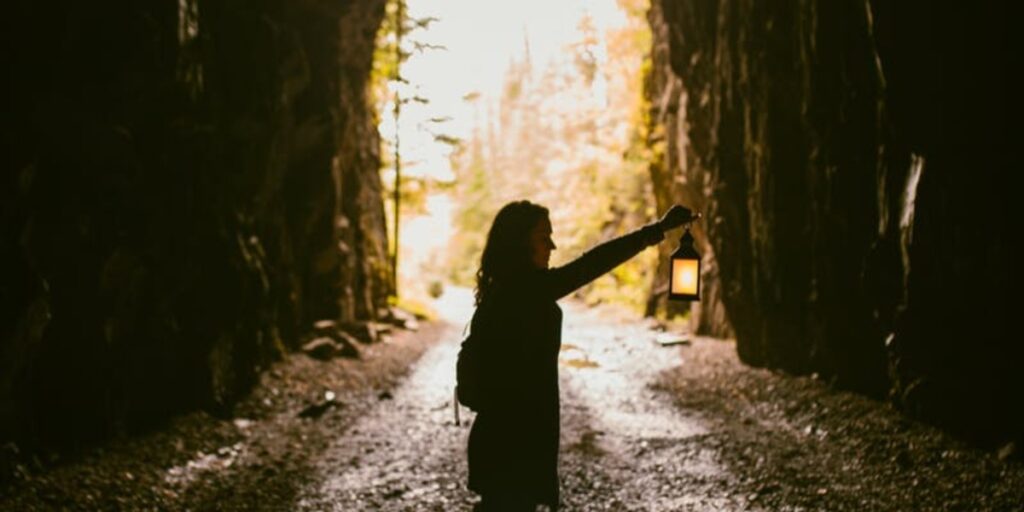 My wife and I go round and round about how much light we have on in the house. She likes very little light and prefers the soft glow of a table lamp. I am the exact opposite — the more light, the better. We've been married for 22 years, and it's easy for you to figure out who wins the argument. I always joke with her to come into the light. She's not buying it.
"Who among you fears the Lord and listens to his Servant? Who among you walks in darkness, and has no light? Let him trust in the name of the Lord; let him lean on his God."
Out of the Darkness
This is a really cool section of Isaiah because it is the Messiah, Jesus, talking to us. He starts by asking, "Who fears the Lord and listens to his Servant?" God the Father is the Lord, and His Servant is His Son, Jesus Christ. He is leading His people out of the darkness into the light for more on this read, John 1. Jesus is urging His followers to have faith, and when times get tough to lean on Him. Does that challenge you today?
Obedience is a frequent theme in the Bible. When Israel was coming out of Egypt, just after God parted the Red Sea, He told them that if they obeyed Him that they would prosper and the plagues of Egypt wouldn't happen to them. You will never go wrong when you follow Jesus. When we do, we walk in the light, and it becomes easier to trust Him.
Come Into the Light
There are too many Christians who want to go to heaven when they die but live in darkness while on earth. Jesus is very clear here that if you follow Him, you do not walk in darkness. Those who walk in darkness love their sin more than they do the light that Jesus brings. Come into the light. Repent of your sins and get away from those dark areas in your life that cause you to sin and become an active participant in your church.