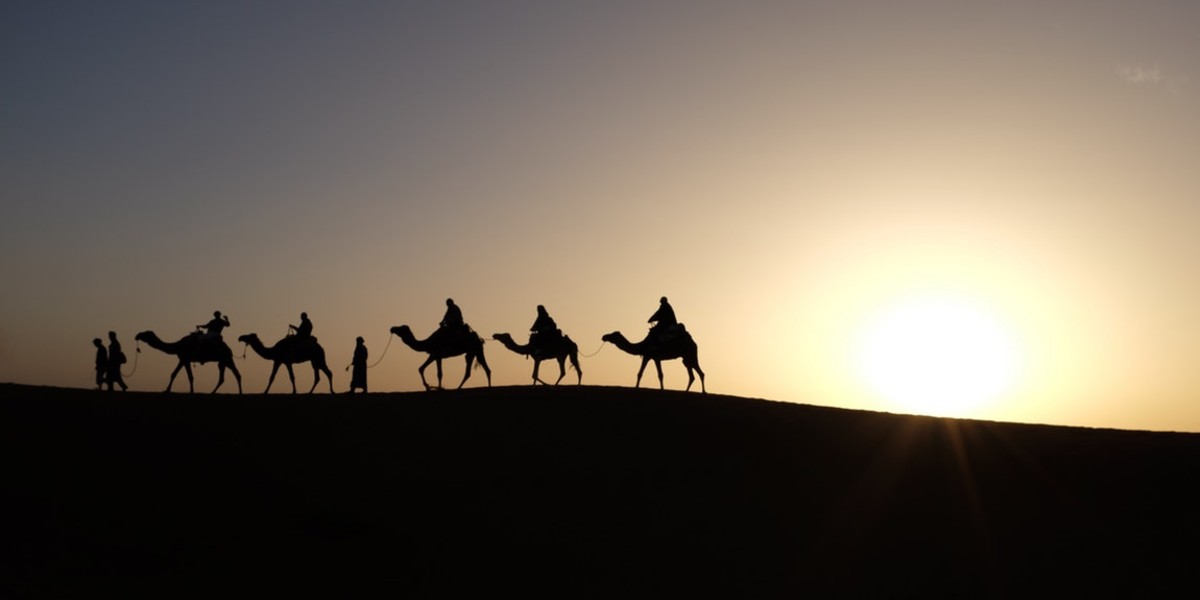 One of the most popular Christmas carols is "Oh, Come All Ye Faithful." The lyrics start with "O come, all ye faithful, Joyful and triumphant, O come ye, o come ye to Bethlehem, Come and behold Him, Born the King of Angels! O come, let us adore Him." It is a song calling all of us to come and marvel at the newborn king and to worship him. We get this from the wise men who traveled a great distance to do the same.
Matthew 2:9-12
After listening to the king, they went on their way. And behold, the star that they had seen when it rose went before them until it came to rest over the place where the child was. 10 When they saw the star, they rejoiced exceedingly with great joy. 11 And going into the house, they saw the child with Mary his mother, and they fell down and worshiped him. Then, opening their treasures, they offered him gifts, gold and frankincense and myrrh. 12 And being warned in a dream not to return to Herod, they departed to their own country by another way.
Wise Men Still Seek Him
When the wise men got to Jerusalem and asked about the new king, no one had a clue what they were talking about. It caused such a stir that Herod found out about it. Who were these foreigners asking about a Jewish king? They were on a mission to come and adore the king. They wanted to bow down and worship him.
Come Let Us Adore Him
We are called to adore Jesus. That's what Christmas reminds us to do every year. The wise men bowed and worshipped him, brought gifts, and rejoiced when they found him. We can learn a lot from these guys. We need to have a surrendered heart (bowing down) when we come to him. He is the king of kings. We should approach him in such a way. We also need to give him our gift of worship. That is our sacrifice to him. Worship is giving verbal worth, and Jesus deserves that. Finally, we need have hearts filled with joy. When we surrender our heart and give our worship to Jesus, the result is a heart that is filled with Joy. Come let us adore him on this Christmas day.
A Free Gift for You
Start the new year off right by downloading our new 21 day devotional. It's called 21 Days to a Fresh Start and helps you develop the Godly habits that help with your daily walk. Click here to download the PDF.