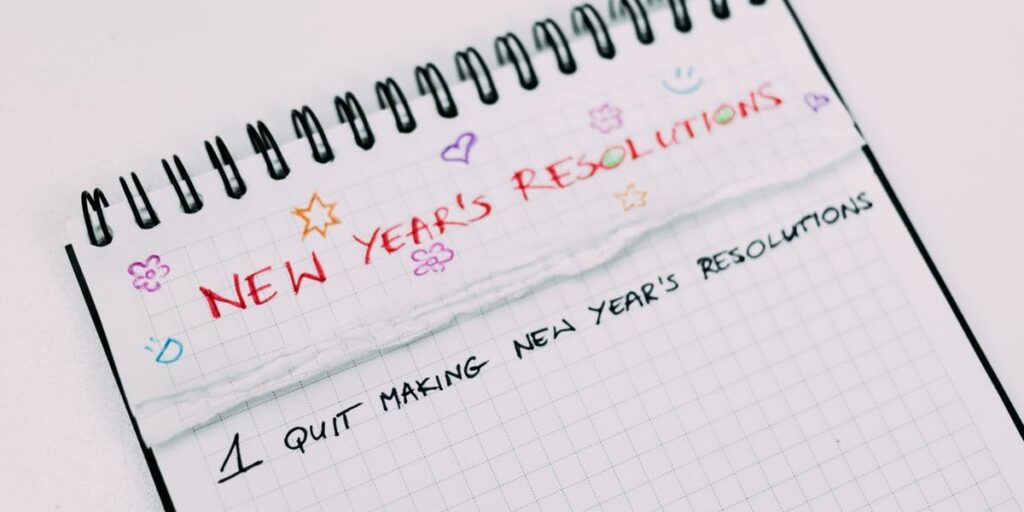 Every new year brings a new focus. Many people make resolutions that this year will be different than the last. We are determined to have new priorities that will change the trajectory of our lives. Jesus addresses those very same issues in today's devotion. He tells us the important resolutions to have as a believer.
Therefore do not be anxious, saying, 'What shall we eat?' or 'What shall we drink?' or 'What shall we wear?' For the Gentiles seek after all these things, and your heavenly Father knows that you need them all. But seek first the kingdom of God and his righteousness, and all these things will be added to you.
Jesus is continuing with his Sermon on the Mount, and he hits on the topic of anxiety. He tells us not to worry about anything. As a Christian, we don't have to concern ourselves about what to eat or what to wear. Food and clothing are two of the necessities in life. Jesus is telling us that we don't have to worry about survival because he knows what we need. Instead, he tells us to seek him, and his righteousness and everything else will be taken care of.
Consumed with Fear
Anxiety is one of societies most significant problems. Pharmaceutical companies make billions of dollars a year with medicine helping people deal with it. People are consumed and paralyzed by worrying. The Devil uses it as one of his tactics to paralyze the Christian from living for Christ. Jesus tells us that we have nothing to worry about. Easier said than done right?
Put Your Trust in Him
First of all, we need to understand that God knows our needs. We take too much responsibility for our provision. If he has cattle on a thousand hills, then he has enough to provide for our basic needs. Part of overcoming anxiety is trusting him. When we don't believe the Lord, we start to make foolish decisions that impact every area of our lives. Put your trust in him and watch as he provides.
Important Resolutions
Still can't get your worries off of your mind? Jesus gives us something to deal with that as well. He tells us to seek first the Kingdom of God. What does that mean? It means that our mind is occupied with Christ and not the worries of the day. We meditate on his Word instead of obsessing about our latest problem. When doubt and fear creep in, we take those thoughts captive and cast them at the foot of the cross. Finally, we cultivate a practice of worshipping the Lord through the day. This can happen by singing worship songs, having an ongoing discussion with Jesus as the day goes on, or by entering into conversations with other Christians about what God's Word. You will find when you do this your mind won't have time to worry.