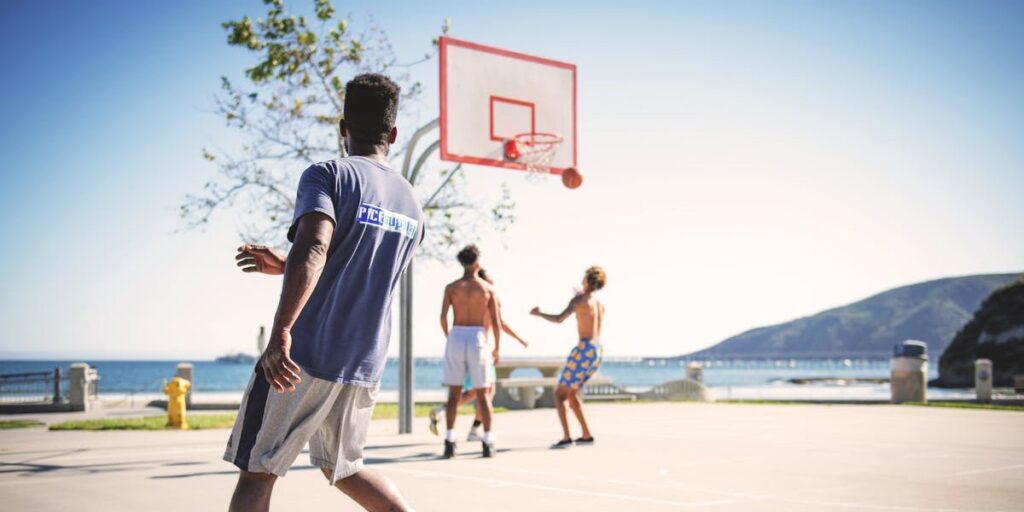 It's basketball season and every day I see at least one video of a team hitting a shot at the buzzer to win the game. Just last night my team, UCLA, came back from 17 points down with a little over two minutes to go to win the game in over time. They scored 9 points in the last 50 seconds! The final shot in regulation was put in as the buzzer went off. It was exciting but for every buzzer-beating shot ten shots miss the mark, and the team loses. The same goes in life. Sometimes we miss the mark. What do we do when we miss the mark?
"For all have sinned and fall short of the glory of God."
Missing the Mark
Sometimes in life, you accomplish what you hoped too. Other times you fail because of a poor decision and we miss the mark. All of us have had failures in life unfortunately very few people fully recover from them and move on. The scar left afterward affects how we live from that point. What do we do when we miss the mark? The Apostle Paul gives us some insight in the book of Romans.
Understanding the Standard
All of us are going to fail, and all of us are going to sin. When we sin we fall short of God's standard and thus disqualify ourselves from heaven. It doesn't matter how many good things we have done or how successful we are in life; one sin prevents us from walking through those pearly gates. It is only when we understand that it is the blood Jesus shed on the cross that removes those sins that we can enter into eternity. We need His forgiveness from our sins plus we need his righteousness for God to approve. Nothing else will suffice.
Getting to that point can be difficult. The Apostle Paul had to get knocked on his butt by Jesus on a road just outside Damascus to open his eyes. No one was more religious than he was. No one did it better or had more zeal for God than he did. All of that effort didn't get him close to God. You can even argue that it pushed him farther away. Paul had to realize that all his best efforts were like dirty rags to Jesus and that his sins had him on a first class ticket to hell. It was only when he recognized Jesus as his Lord and savior was he forgiven and restored to a right relationship with God.
On the Right Path
So many of us are working our butts off to impress God and to feel better about our failures. We are hoping that God will see us as a good person and let us into heaven. Sadly that won't happen. It will only happen when we realize that we are a sinner in need of His grace. All of have fallen into sin, and nothing we do can get us out of it. Only the blood of Jesus will accomplish that. What do you do when you missed the mark? Go to Jesus and ask for forgiveness. He will pick you up and set you on the right path.