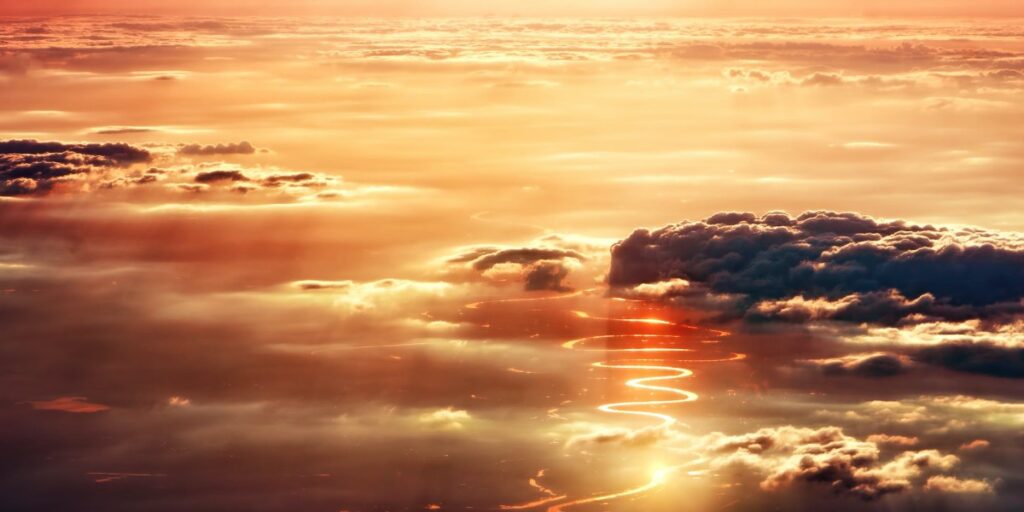 When I was a child, we sang this song in church called "When We All Get to Heaven." My Grandma used to belt it out by memory. One of the lines said, "What a glorious place it will be." I believe that with all of my heart. Heaven is going to be beyond comprehension. What is going to make it so incredible is that Jesus will be there. He is there right now, preparing a place for us. Are you ready? Are you excited?
"For Christ did not enter a holy place made with hands, a mere copy of the true one, but into heaven itself, now to appear in the presence of God for us."
Gone Up to Heaven
A week ago was the celebration of Ascension Day. Churches remember when Jesus stood with the disciples and then was taken up into Heaven. You can read about it in Acts 1. When Jesus ascended, He didn't go to a place made with hands but to Heaven itself. He is in the presence of His Father and now appears for us when Satan makes his accusations. He is our advocate. What a glorious realization to understand that the world's best lawyer is on our side.
Heaven is a real place. I know it sounds weird to hear me say that, but some people believe that God will make the earth a better place, so Heaven isn't real. When I say, "people" I mean Christians—people who believe that Jesus came to save us from our sins. The writer of Hebrews lets us know clearly that Heaven is real and Jesus is there right now. Don't let someone try to convince you otherwise. It will be the most fantastic place you have ever experienced.
When We All Get to Heaven
One day we will join Jesus in Heaven. I believe that He will come back for His church before the tribulation. You can believe otherwise, and we can still be friends. The fact of the matter is that Jesus wants to be reunited with His bride and live with us for eternity. We don't know when that will happen, but we should wake up with the understanding it could happen at any moment. Jesus is up there waiting for the command from His Father.