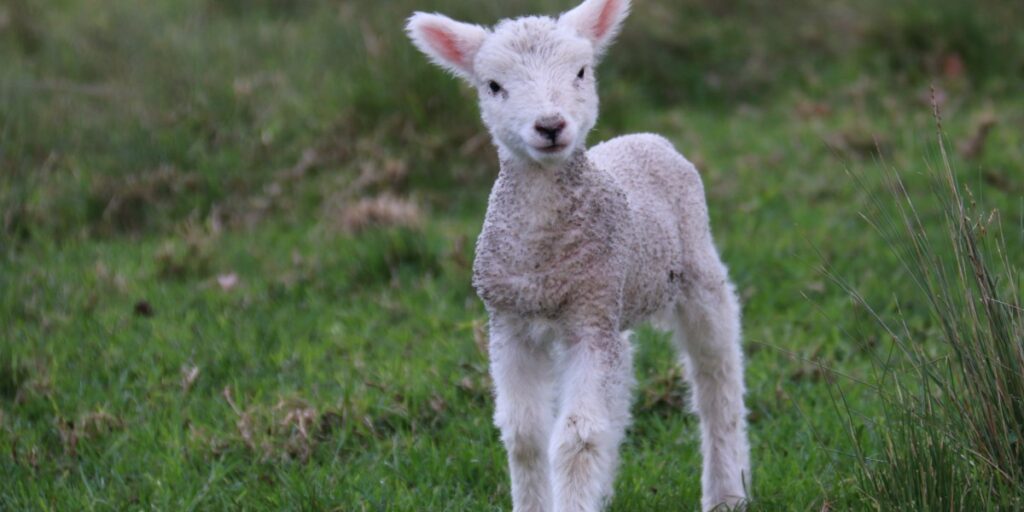 I can't wait to get to heaven. It will be a glorious place where all the cares of the world disappear, and our hearts and minds will be focused on Jesus. We will spend a good deal of our time declaring His goodness and expressing our gratefulness for Him extending His grace to us. Revelation 5 tells us that we will declare, "Worthy is the Lamb."
"Then I looked, and I heard around the throne and the living creatures and the elders the voice of many angels, numbering myriads of myriads and thousands of thousands, saying with a loud voice, "Worthy is the Lamb who was slain, to receive power and wealth and wisdom and might and honor and glory and blessing!"
Myriads of People
Revelation is a book where God gave a vision to the Apostle John while he was in captivity on the island of Patmos. Part of that vision is of the throne room of God. Here in verses 11-12 of chapter 5, John sees myriads of people and creatures. A myriad equals ten thousand. There were hundreds of thousands of people around the throne doing one thing, worshipping Jesus. They were all proclaiming, "Worthy is the Lamb." It is going to be a glorious day when we are among those in the throne room.
Why is Jesus worthy? He laid down His life for us. In the Old Testament, a lamb had to be slain to atone for our sins. Jesus came and became the final Lamb because His sacrifice was enough to satisfy God's wrath forever. Since Jesus willingly laid down His life for us, He is worthy to received power and honor. As recipients of that "grace," we should willingly give Him our praise and worship. That is what we see happening in heaven, and it's what we should be doing here on earth.
Worthy is the Lamb
Deuteronomy 6:4 says we should love the Lord with all of our mind, heart, soul, and strength. We do that through worshipping the Lord. Worship is something we do with our mouth. When we declare the glory of Jesus Christ to the world, it does something in our hearts. It changes our focus upward and binds our heart to Jesus.