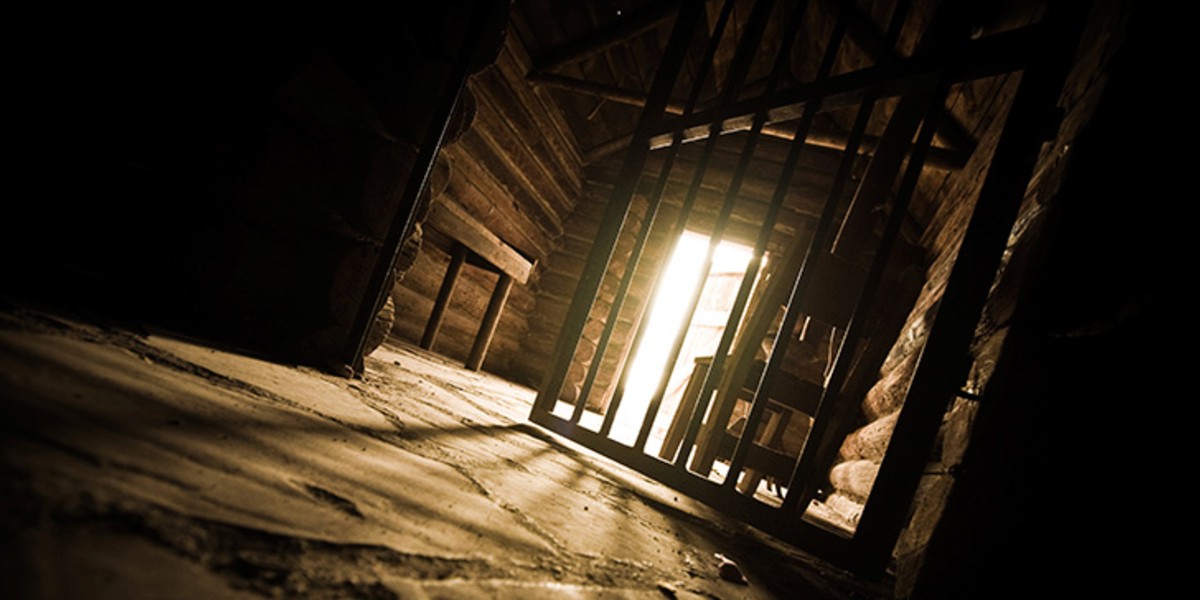 You've been set free. That happened when Jesus died on the cross and defeated din's death grip on the human race. When you confess your sins, those chains are removed, and you've been set free. Your debt has been paid, and you can walk without the burden of your sin on your shoulders.
For Christ also suffered once for sins, the righteous for the unrighteous, to bring you to God. He was put to death in the body but made alive in the Spirit. After being made alive, he went and made proclamation to the imprisoned spirits
Your Debt has Been Paid
Sin is called a debt because you can't do anything to pay it back to God. You can never do enough good deeds to make things right. Jesus came and suffered once on the cross to pay the debt of your sins and bring you into a right relationship with God. Your debt has been paid by Jesus Christ.
Some Business to Settle
After Jesus died on the cross, he had some business to settle. He needed to go down to Hell and proclaim God to the spirits there. These demons were the ones who roamed the earth during the time of Noah (vs.20). It wasn't an evangelistic crusade but a message of victory. Death on the cross didn't defeat him. He was there to remind them that he would be resurrected. You've been set free.
This is an exciting scenario, but it holds significant ramifications for us. First off, death no longer has a grip on us. That was defeated at the resurrection. Second, we are no longer held captive by our sin. Freedom is guaranteed to all of those who call upon the name of Jesus. We are let out of the prison that our sin puts us in. Our eternal destiny is secure, but at the same time, we have a path out of the addictions and vices that put us in a spiritual prison. I like to think that this is what Jesus proclaimed to those spirits. You can be let out of the prison today and live the full life Christ has designed for you. Repent of your sins and let Jesus be Lord over your life.