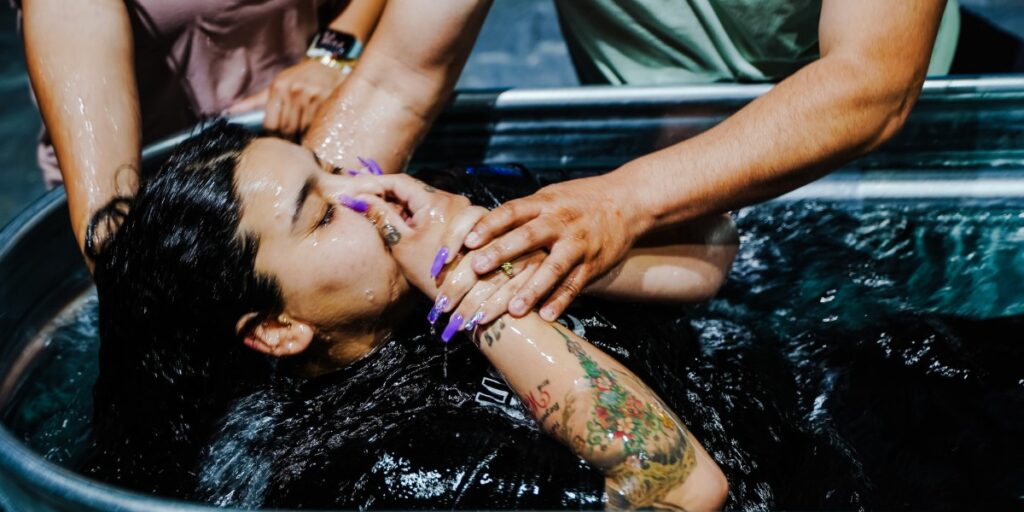 Racism is real, but it shouldn't be evident in the church. The color of one person's skin or ethnic background has caused cruelty and wars since the beginning. Unfortunately, it made its way into the church, and people have been abused and mistreated. When you came to Christ, you were changed. You are no longer classified by your race but by your identity in Christ. We are all baptized into one body.
"For by one Spirit we were all baptized into one body, whether Jews or Greeks, whether slaves or free, and we were all made to drink of one Spirit."
You are raised up
The symbolism of baptism is essential to understand. When you are laid back in the water, it is symbolic of you dying and being buried. As you are raised up, it symbolizes how you were resurrected from the dead by the mercy of Jesus Christ. When you come out of the water is shows that you are a new person and that your old life is dead. Your identity in Christ is above every other characteristic about you. You've been baptized into one body. Love is the predominant trait that comes out of your heart. You see people as God sees them, and you understand that everyone is a sinner in need of grace, no matter their background.
When you try to put others down or elevate yourself above them, you go against that nature of Christ. Generations of people have been mistreated and not considered equal because of hate and misconstruing scripture. In the process, it has turned away droves of people. It is time to change how the church has done things in the past and look at others as equals.
Baptized Into One Body
Baptized into one body means that we are all God's children with equal inheritance in the kingdom. While we can do intentional acts of love to those mistreated, it has to come from the heart and start with the respect and dignity we give each person. Do your part.