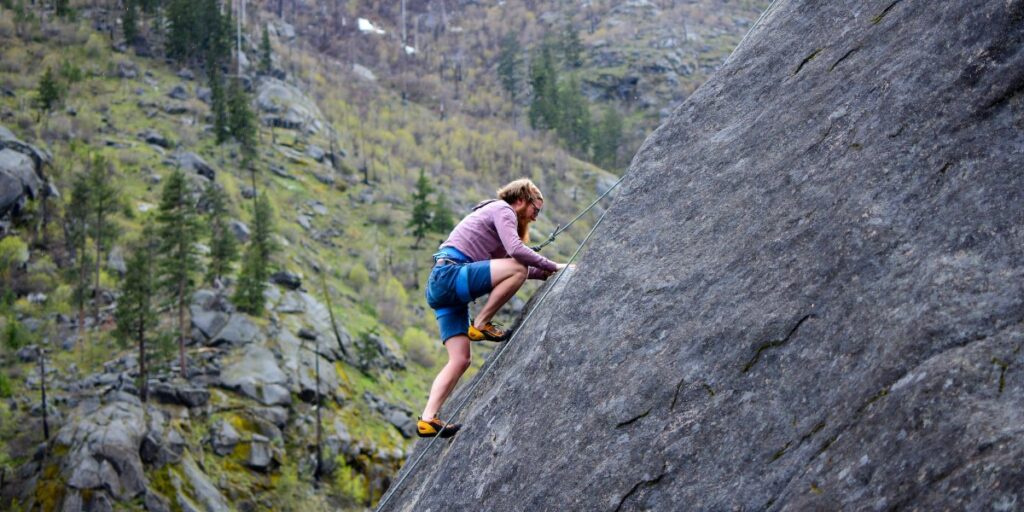 Charles Spurgeon has a great quote, "That exhortation, 'Let us hold fast,' might well be written on the cover of every Christian's Bible. We live in such a changeful age that we need all to be exhorted to be rooted and grounded, confirmed and established, in the truth." Are you wavering in your belief? Hold fast to your faith. Jesus is faithful, and He will be with you through it all.
"Let us hold fast the confession of our hope without wavering, for He who promised is faithful."
Full of Hope
Have you ever been so discouraged you thought you would never come out of the doldrums? That's how the early church was feeling. They were discouraged by the persecution and the infiltration of bad doctrine. They were being attacked on all sides, and the writer of Hebrews tells them to refocus their eyes on Jesus, the author, and perfecter of their faith. He encouraged them to hold fast to their confession of hope without wavering.
"Without wavering" means to stay vertical when the storms come. You don't retreat or fall over. You are fixed on the greatness of Jesus Christ, and nothing will move you. If your faith is in Him, then nothing should shake you. If you know what He has done in you and what is to come, then you won't give that up for anything manufactured by the world. Lean into the wind and watch as He proves Himself to be true.
Hold Fast to Your Faith
Jesus has never broken a promise. There are hundreds of promises in the Bible, and not one of them has ever been broken. God keeps His word, and you put your trust in that. Look upon Jesus' goodness. Sing of His glory. Declare the mighty works that He has done in your life. Don't forget the transformation that has gone on in your heart. That's how you hold fast to your faith.