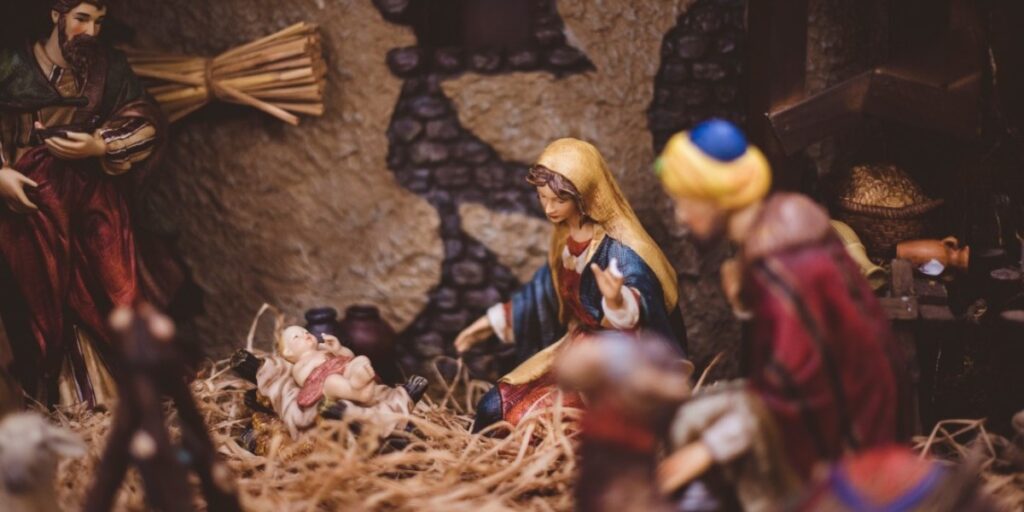 Pentatonix does a great version of the Christmas song, "Mary, did you know?" I always think of this passage when I listen to it. Imagine what was going through Mary's mind as the angel Gabriel told her she was going to give birth to the Messiah. How she responded is a lesson from which all of us can learn.
And the angel said to her, "Do not be afraid, Mary, for you have found favor with God. 31 And behold, you will conceive in your womb and bear a Son, and you shall call His name Jesus. 32 He will be great and will be called the Son of the Most High. And the Lord God will give to Him the throne of His father David
A Lot of a Little Girl
Mary's encounter with the angel Gabriel was overwhelming to a young girl. She had found favor with God, which means that she lived in a way that honored Him. It doesn't mean that she lived a perfect life. God chose her to give birth to His Son. He was going to be the salvation of her people. (Jesus means Jehovah is salvation) At that moment, Mary was the one who would give birth to the chosen one, the Messiah. We don't know if that she realized it at that moment, but He would be given the throne of His father, David.
Mary, did you know?
There is no need to fear what God is calling you to do? Mary responded to the angel by saying in Luke 1:38, "Behold, I am the servant of the Lord; let it be to me according to your word." She had the right perspective (I am a servant of the Lord) and the right heart (let it be according to your word.) We can learn a lot from her. If God is calling us, then He will lead and provide everything necessary. All we need to have is the faith to follow.
You are not going to be asked to raise the Messiah, but you may be asked to lead a Sunday School class or small group at your church. It may seem overwhelming at first, but as you step out in faith, you will see God move in a powerful way. Prepare your heart for what God is going to ask you. When that moment comes step out in faith.