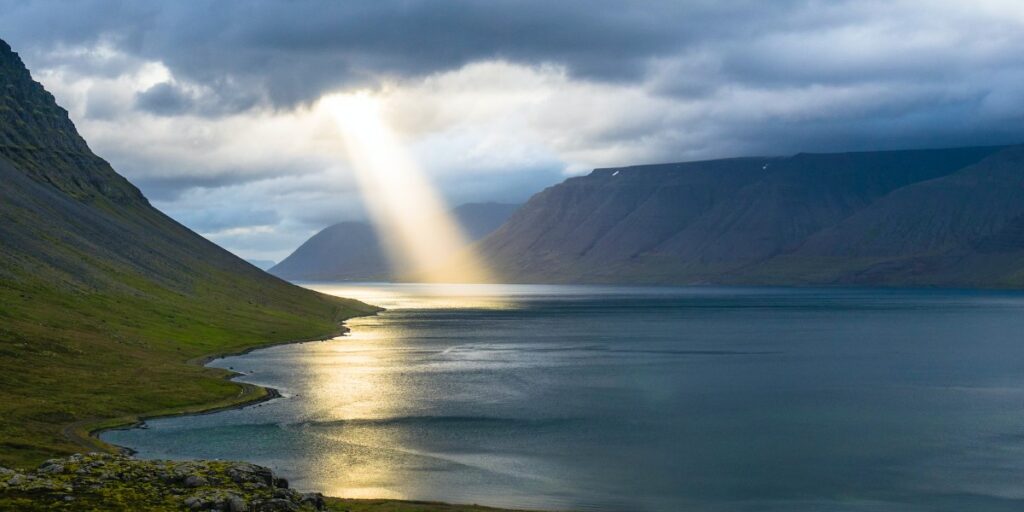 Several times in Scripture, we are given a glimpse of the glory of Jesus Christ. On the Mount of Transfiguration, Peter, James, and John see Jesus' face shine as bright as the sun. In Revelation 1, John sees Jesus standing in the midst of seven golden lampstands with hair as white wool and eyes like lightning. Here in Hebrew, we see Jesus shining in radiance.
"And He is the radiance of His glory and the exact representation of His nature, and upholds all things by the word of His power. When He had made purification of sins, He sat down at the right hand of the Majesty on high, having become as much better than the angels, as He has inherited a more excellent name than they."
Shows the Glory
Hebrews shows the glory of Jesus Christ. The author, who we don't know, states that Jesus is the radiance of His glory. Jesus shines the light of His Father. We learn from Matthew 17 and Revelation 1 that it is as bright as the sun. He is also the spitting image of His Father in looks, most notably in character. Finally, He holds all things together by the power of His Word. The world doesn't spin out of control, and things happen as they should because Jesus is in control.
When Jesus died on the cross and purified your sins, it earned Him the right to sit at the right hand of His Father. The right hand of a ruler is the place of honor and authority. They have all of the rights that the ruler does. Jesus earned those rights with His death on the cross. This makes Him better than the angels and everyone else, for that matter. No one comes close to His glory.
Shining in Radiance
Philippians 2:9 tells us that one day every knee will bow and tongue confess that Jesus Christ is Lord. We will do that because He has inherited a more excellent name. He is the King of Kings and Lord of Lords. Nations will travel great distances to come and worship at His feet. They will see His radiance, experience His power, and seek His wisdom.