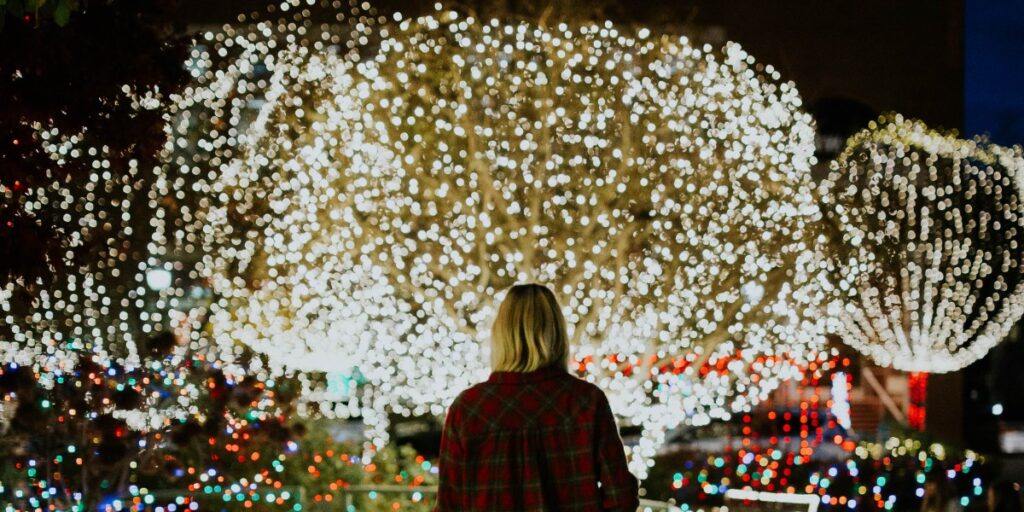 My kids are still at the age where they like to look at Christmas lights. Sadly, fewer people are putting them up. Our house is one of a handful that makes an effort to hang the lights outside. We spend the good part of a morning putting them up. It's no easy task, but once they are hung, and we turn them on for the first time, it was well worth it. What a glorious sight it was when the shepherds saw those angels in the sky on that first Christmas. 
And this will be a sign for you: you will find a baby wrapped in swaddling cloths and lying in a manger."  And suddenly there was with the angel a multitude of the heavenly host praising God.
Well Taken Care Of
The angel who appeared to the shepherds gave specific instructions on how to find the baby. Swaddling clothes were long strips of narrow cloth mothers would wrap firmly around their child to keep them warm and give them the feeling of the womb. Poor families typically did it because they used clothes that had worn out. He was laid in a manger, which is an animal feed trough, because Bethlehem was so busy due to the census. This served as an excellent replacement for a cradle. Jesus was well taken care of considering the circumstances. 
Once the angel's instructions were done, the Heavenly choir burst forth in song. They were praising God for sending His only Son and proclaiming to the people of the world that true peace was now available to those who followed Jesus. What a glorious sight. All of the angels of heaven flooded the night sky to worship at the top of their lungs. Imagine what the shepherds felt like as they witnessed it. It was something they will never forget. 
What a Glorious Sight
Does the sight of the baby in the manger move you? Is your mind filled with wonderful Christmas memories, or are you grateful for all that Christ has done for you? True peace can dwell inside of you because Jesus came as a man. If you aren't experiencing the peace that passes all understanding, I ask that you get away for some alone time with the Lord. There you will find all you need.