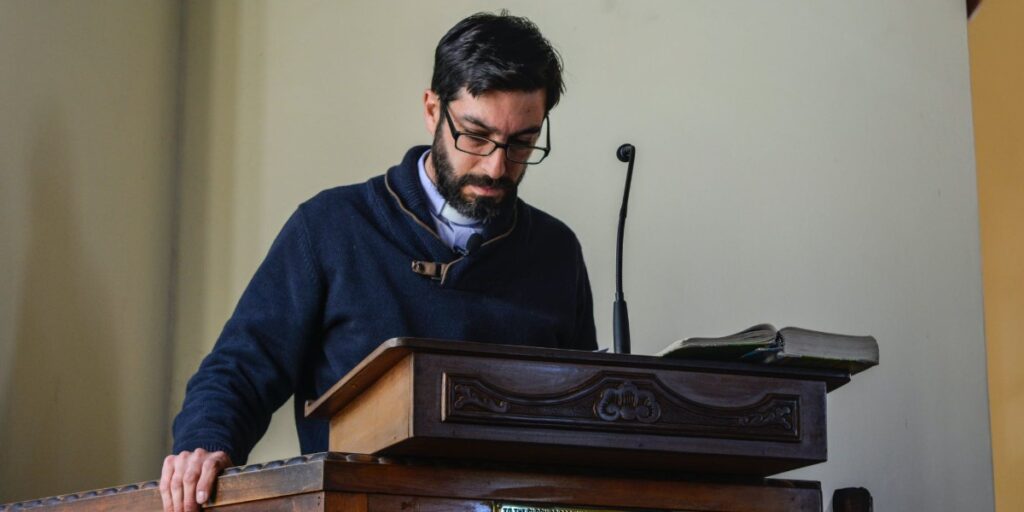 One of the most challenging decisions people face is finding a good church where they can worship. Does it teach the Bible? Will my family be ministered to? There are so many factors to decide, but the most important should be who is leading. Scripture gives us some guidance on what to look for in a pastor. Peter lays out some of those in today's passage.
"shepherd the flock of God among you, exercising oversight not under compulsion, but voluntarily, according to the will of God; and not for sordid gain, but with eagerness;"
A Shepherd's Heart
Peter gives us one of the most comprehensive lists of what to look for in a pastor. A pastor should be the ultimate example of a servant. In this passage, Peter gives us several key indicators. First, a pastor should resemble a shepherd. Jesus referred to Himself as the "Great Shepherd," and pastors follow that model by caring for the congregation the way a shepherd cares for a flock. Shepherds lead their flocks to greener pastures and protect them from predators. Does your pastor care for your church in that way?
A good pastor also exercises oversight of the congregation. Leadership is essential. The pastor leads the people according to the will of God. That means He is hearing from the Lord in his prayer time and guiding the people according to the Word of God. It's less about vision and more about submission. Pastors can have grandiose plans, but if the church lacks the spiritual disciplines and obedience, it won't go anywhere.
What to Look for in a Pastor
Finally, a good pastor is one who is not going to be controlled by money. They rely upon the Lord and are not motivated by riches. Some pastors look at their church as a money pipeline. While I believe those are few compared to the vast amount of faithful pastors who serve churches, it is important to discern. If you are looking for a solid church, look for a pastor who will lead, feed, and protect his people.