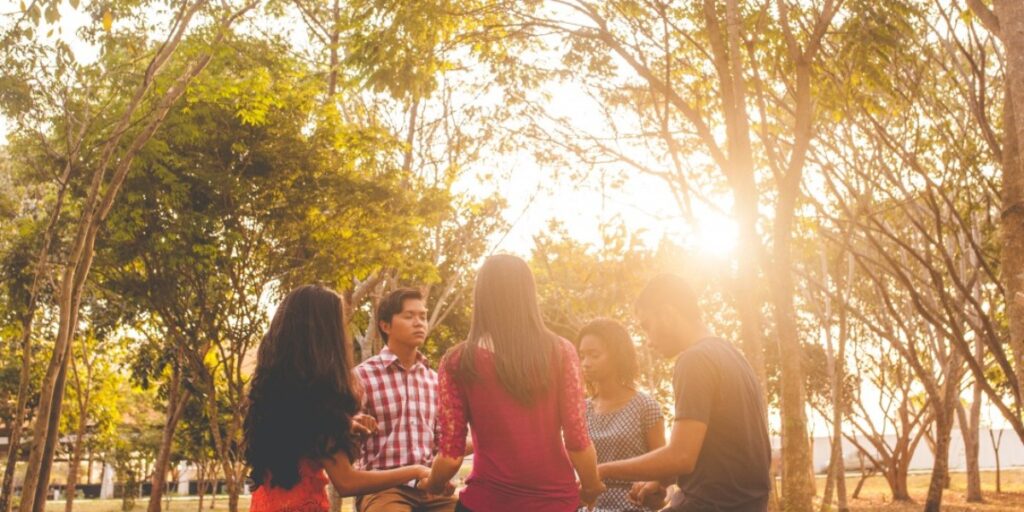 Jesus always had a crowd around him. Whether it be the twelve disciples or masses seeking healing people surrounded him. He knew the importance of community and the impact it had on people. God never intended for us to be alone. In fact, where two are gathered in his name he is in their midst.
Again, truly I tell you, if two of you on earth agree about any matter that you pray for, it will be done for you by my Father in heaven. For where two or three are gathered together in my name, I am there among them.
A Special Bond
This passage is one of the most repeated scriptures in all of the Bible and rightfully so. When God's people gather there is something special that happens. The Holy Spirit begins to move and lives change. There is a special bond that is developed. Where two are gathered for prayer, it is even more special.

We are a world that is obsessed with numbers, and we base success or failure on them. Did we have a lot of people at church today? Yes and we feel elation, no and we feel despair. The reality is that numbers matter little to God. What matters is the unity of the believers who are together.
Gather Together
Jesus tells us that if two agree in prayer, it will be done by his Father in Heaven, This should motivate us to pray more. It should also encourage knowing that a small group of believers can gather in prayer and see God answer their request. When Israel sought the Lord as a nation, God heard them and responded, When the Church seeks him he does the same.
God designed his church as a community of people. We were never meant to go it alone. There is power community. Wherever two or three are gathered in the name of Jesus he is in their midst. We could over analyze this but we won't. Let's take this verse at face value and believe what it says. More importantly, let's use it to encourage us to pray together more often. Where two are gathered God is working.