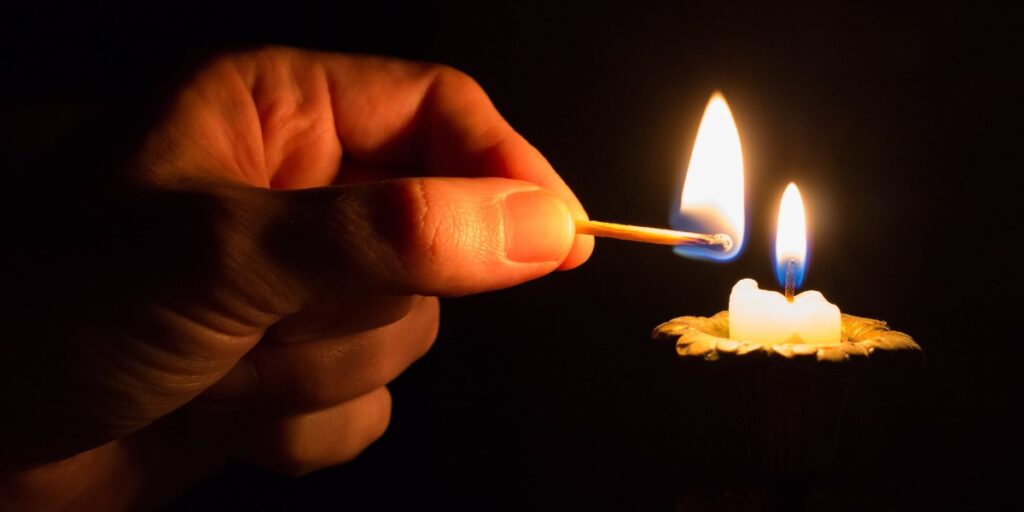 The darkness of a room can be disconcerting and confusing. It is easy to lose your frame of reference and not know where you are. Very little good comes out of the darkness. That is why Jesus said He was the light of the world. He illuminates the darkness and exposes the evil that resides there. Sadly, people in the darkness don't want to be exposed. If you are struggling, you can overcome the darkness. The power of the light Jesus brings is more powerful than any darkness.
For God did not send his Son into the world to condemn the world, but in order that the world might be saved through him. Whoever believes in him is not condemned, but whoever does not believe is condemned already, because he has not believed in the name of the only Son of God. And this is the judgment: the light has come into the world, and people loved the darkness rather than the light because their works were evil.
Come Out of the Dark
Come out of the dark. The pressure of life builds up for everyone. How we handle that pressure can make or break us. Many people choose to cope with that pressure by indulging in private sin. That momentary escape gives them a brief respite from the stress of life. Unfortunately, that temporary fix becomes a necessity. It starts taking up more time than we want it to. Soon we find ourselves in a place where we can't stop and are too embarrassed to seek help. When we finally get exposed, there is a sense of relief, but there is still that pull to run back to our dark place. We can get free from that bondage that ensnares us. Come out of the dark and turn to Jesus.
People love their dark places. They know it is wrong but hold it with everything they have. The pull of sin is stronger than most people think. We can walk in the light for a while but eventually, we veer back to our secret vices and hidden places. The only thing that breaks this is repentance and being filled with the Holy Spirit. We cannot resist temptation under our power.
Overcome the Darkness
It takes divine strength to resist and overcome the darkness. It is not a one-time thing. It's a daily decision and battle to flee temptation. Satan would like nothing else to convince you that you can do it yourself; you can't. Seek the Lord, confess your struggle to another mature believer, and ask them to walk with you through this. Come out of the dark today and experience the freedom of living in Christ.